Prince William said he feared a "tense evening" with his wife Kate Middleton if the outcome of a rugby match didn't end with a win for Kate's team. The two are competitive, it seems, with William joking that Kate wouldn't "speak to him" if his team won the match.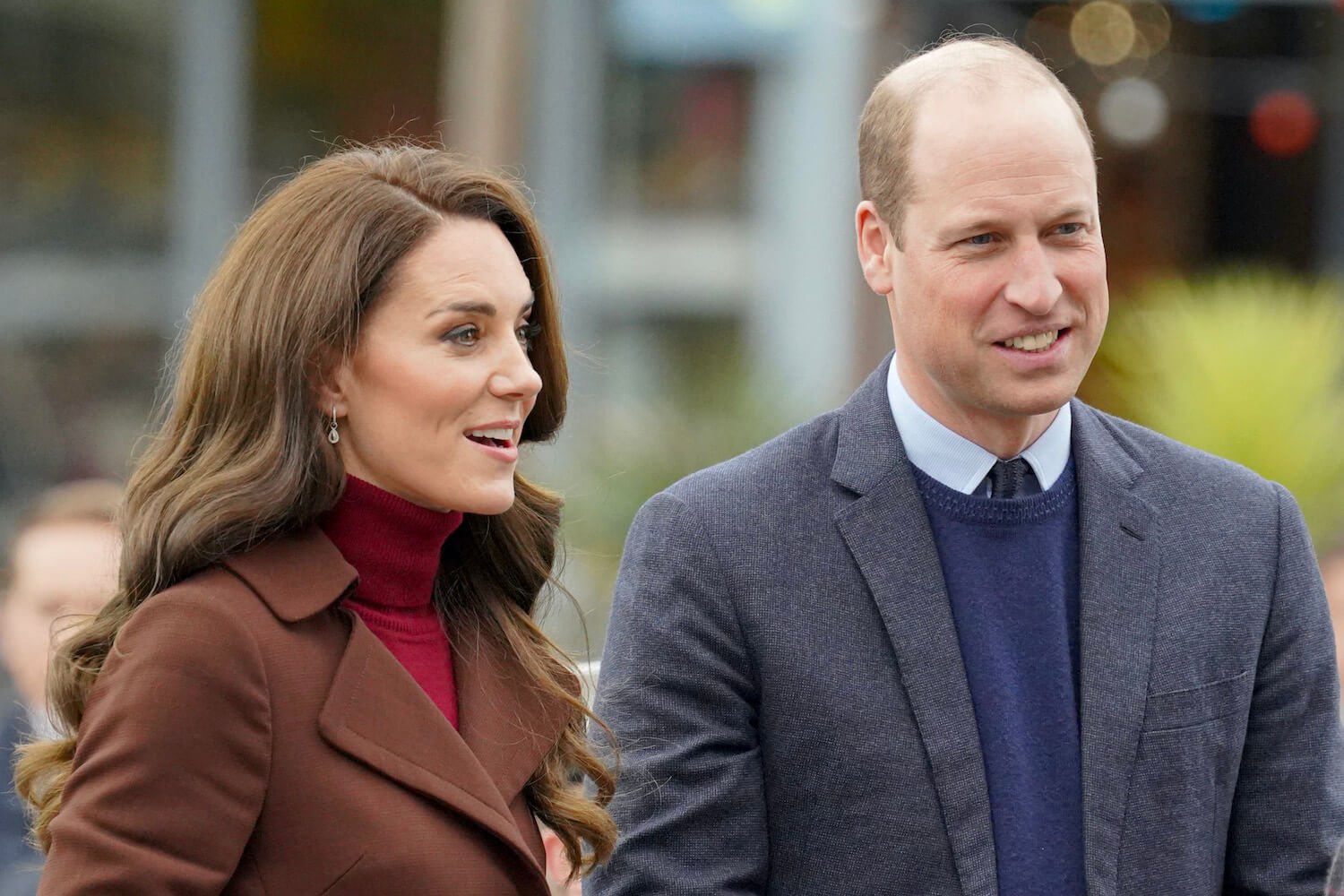 Prince William and Kate Middleton | Hugh Hastings/Getty Images
Prince William and Kate Middleton cheered for rival rugby teams
William and Kate were in Cardiff to watch England take on Wales at the Six Nations rugby match and they were cheering for different teams.
William is patron of the Welsh Rugby Union and Kate is patron of the Rugby Football Union, so they supported rival teams in the match. England won 20-10.
Before the match, William and Kate met injured players supported by the Welsh Rugby Charitable Trust at a reception.
William said, "I'm looking forward to today. We need a little lift after the past week, don't we?"
He joked, "It's going to be a very tense journey home. If we win today my wife won't speak to me. It will be a tense evening."
Kate shared her excitement over the match. "The atmosphere is always second-to-none, so I'm looking forward to that," she said.
William and Kate's children love rugby too
In a Feb. 25 Instagram post, the Prince and Princess of Wales shared photos from their time at the match. "Back in Cardiff for @WelshRugbyUnion vs @EnglandRugby," the caption noted. "Fantastic to meet the Welsh Rugby Charitable Trust, stadium staff, and all the volunteers that make the game what it is. Thank you for having us @SixNationsRugby!"
The couple didn't bring their children, Prince George, Princess Charlotte, and Prince Louis to the match but Kate shared how George is learning to tackle. "They are trying to teach him the rules. They move them around for their confidence. Because he is tall, he has the physique," she explained.
She also said Louis and Charlotte also love playing rugby.
Kate Middleton took over rugby patronages from Prince Harry
Kate took over as patron of the Rugby Football League and the Rugby Football Union in 2022, after Prince Harry had to give them up when he and Meghan Markle left the royal family.
"I am so thrilled to become patron of the Rugby Football League and Rugby Football Union — two fantastic organizations who are committed to harnessing the power that sport can have in bringing communities together and helping individuals flourish," Kate noted in an Instagram video caption.
"I look forward to working with them across all levels of the games and to cheering England on in what promises to be an exciting year for both sports! C."
Kate attended an England rugby training session in Twickenham in February 2022 where they practiced drills. During the visit, she was involved in a lift demonstration. One of the players gave her a cheeky warning that he would have to touch her behind. "Wanted to make you aware," the player told her.