Lisa Ann Walter arrived at the 2023 Screen Actors Guild Awards Feb. 26 with a very special guest that had fans of "The Parent Trap" freaking out on social media. 
The "Abbott Elementary" star brought Elaine Hendrix, her former co-star from the '90s family comedy, as her date to the awards ceremony.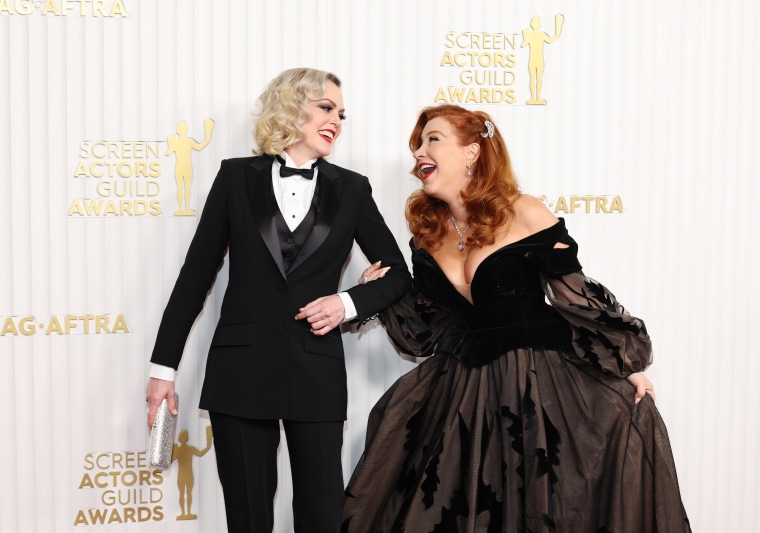 The stars of the hit Nancy Meyers movie linked arms as they strutted down the red carpet together and posed for pictures. 
Walter wowed in a voluminous off-the-shoulder black gown while Hendrix complemented her in a classic black tuxedo. 
Speaking to Entertainment Weekly, Hendrix said, "Lisa Ann Walter asked me to show up as her date, so by golly I showed up as her date."
Walter chimed in and joked, "She sure did. It's the best looking date in a tux I've ever had."
Speaking about her outfit, Walter told EW, "This is a dress that I found about five years ago and when I saw it I was entirely unemployed."
The 59-year-old actor added, "I said I'm going to wear this to the SAG Awards, specifically. I don't know why but specifically the SAG Awards. So I feel like I manifested it."
She also shared that she accessorized her look with a clutch from her mother, who died last year.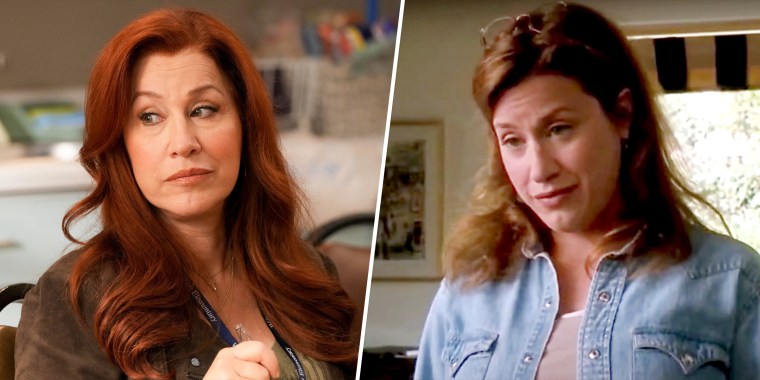 Walter is nominated for best ensemble in a comedy series as part of the "Abbott Elementary" cast. Creator, star and writer Quinta Brunson is also nominated for best actress in a comedy series. 
Twitter users immediately celebrated seeing Walter and Hendrix, who played Chessy and Meredith Blake in the Lindsay Lohan film, together again.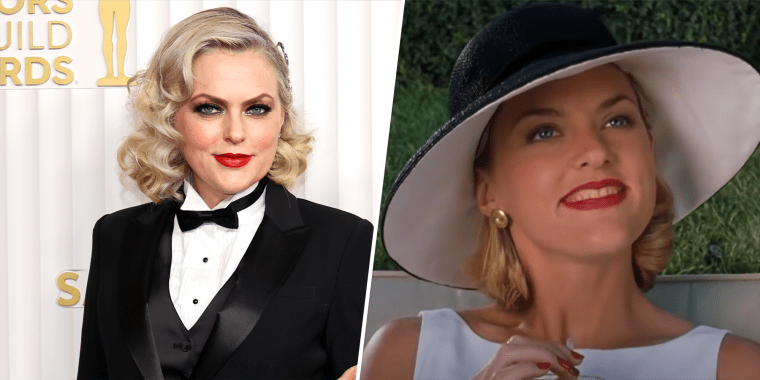 "Chessy and meredith blake spin off when," one fan asked.
Another tweeted, " LISA ANN WALTER TURNED UP AT THE SAG AWARDS WITH ELAINE HENDRIX YOU'VE GOT TO BE KIDDING ME."
"Elaine Hendrix and Lisa Ann Walter still being best friends all these years after The Parent Trap truly is the most wonderful thing ever #SAGAwards," a Twitter user commented.
The actors have been close friends ever since they appeared in "The Parent Trap," and this is not the first time they have attended an award show together. 
In 2019, Hendrix uploaded a picture to Twitter of the two of them on their way to the Tony Awards. 
"True glamour is heading to @TheTonyAwards w your bestie in a taxi! New York City baby!" she captioned a selfie of them smiling for the camera. 
Hendrix and Walter previously reunited with Lohan, Dennis Quaid, Simon Kunz and writer-producer Charles Shyer for a video chat with Katie Couric about "The Parent Trap" in 2020. 
Lohan and Brunson also recently crossed paths at Christian Siriano's New York Fashion Week show earlier this month. "Abbott Elementary" has already featured several famous faces in the last two seasons — maybe Chessy, Meredith Blake, Annie and Hallie could be next.
"My worlds collide," Walter commented on Lohan's post with Brunson from the event.