A steady stream up cars heading up Big Cottonwood Canyon, Wednesday. The snowstorm is schools and travel throughout the state. (Tamara Vaifanua, KSL-TV)
Estimated read time: 5-6 minutes
SALT LAKE CITY — A winter storm that arrived in Utah Tuesday has already delivered up to 1½ feet of snow in Tooele by Wednesday morning, and over 1 foot of snow in several places across the Salt Lake Valley, the National Weather Service reports.
And it's prompting several travel issues and school districts across Utah to cancel in-person classes for Wednesday.
The Utah Department of Transportation also reminded drivers to stay off the roads if possible, as many delays are still being reported on major roads across Utah Wednesday morning because of weather-related crashes or inclement weather. The worst of those is state Route 9, which is closed at the Zion-Mount Carmel Tunnel; UDOT reports that closure may remain in place the rest of the day.
Troopers had already responded to over 100 crashes on Utah highways and freeways by 9:30 p.m. Tuesday, the Utah Highway Patrol reported.
Meanwhile, passengers on all TRAX and FrontRunner lines should expect delays of up to an hour Wednesday morning due to severe weather, according to Utah Transit Authority.
The agency added its ski bus service to the Cottonwood Canyons is delayed two hours because of the weather as well. Over 2 feet of snow has already fallen in the Cottonwood Canyons since Tuesday, the weather service reports.
Approved traction devices, such as chains or all-wheel drive, are required for drivers heading into Big and Little Cottonwood canyons in Salt Lake County. Similar traction laws are in place at Empire Pass in Summit County and Sardine Canyon in Cache County, where multiple slide-offs were reported Tuesday.
This is a reminder to stay home and limit travel if possible! These are the current road conditions along I-215 near Parley's Canyon.

📍I-215, 6:35 a.m. pic.twitter.com/92rzck70c7— Utah DOT (@UtahDOT) February 22, 2023
All semitrucks are required to have traction devices to travel through Parleys Canyon on I-80.
Provo Canyon is closed between Vivian and Canyon Glen parks until further notice due to high avalanche risk. UDOT said all through traffic will need to use U.S. 40 and I-15 as alternate routes.
The weather service also notes that 14 inches of snow have fallen at Salt Lake City International Airport by 7 a.m. Wednesday. Airport officials tweeted Wednesday morning that snow removal crews have been working throughout the night, but "passengers are asked to check with their airline regarding possible cancellations."
UDOT issued a road weather alert for the storm that remains in effect through Thursday morning. The agency advises that snow will be "heavy at times" and expand statewide Tuesday night into Wednesday morning, adding that Tuesday evening and Wednesday morning commutes are expected to be highly impacted along the Wasatch Front.
"Motorists are advised to use caution," the alert states.
Some cities offices will delay opening by two hours Wednesday. Salt Lake City, Cottonwood Heights and Sandy will open their offices at 10 a.m. The Utah Legislature will also start two hours later, beginning its committee meetings at 9 a.m.
As of 6:30 a.m., Rocky Mountain Power stated an estimated 3,500 customers were without power.
School delays, closures
Several school districts and charter schools announced delays for Wednesday:
After initially announcing a two-hour delay, Provo City School District switched to remote learning all day and canceled half-day kindergarten, preschool and other after-school programs.Davis School District secondary schools already have a late start for Wednesdays. Additionally, elementary schools and all-day kindergarten will start two hours late. Kindergarten and preschool are canceled.Box Elder School District already has a one-hour delay on Wednesdays but announced it will be delayed an additional hour for snow.Weber School District delayed bus pick-ups and school start times by two hours and canceled kindergarten and preschool.Nebo School District announced a two-hour delay.North Summit School District classes are delayed until 10 a.m.Utah State University's Tooele campus announced a two-hour delay.Tintic School District announced a two-hour delay.Morgan School District classes will begin two hours late.North Star Academy in Bluffdale; Pacific Heritage Academy in Salt Lake City; Canyon Rim Academy Charter School in Salt Lake City; the Lehi Ascent Academy; and the Layton and Ogden campuses of Northern Utah Academy for Math, Engineering and Science will have a two-hour delay.
The following districts announced remote learning days Wednesday: University of Utah, Salt Lake City School District, Murray School District, Granite School District, Tooele County School District, Jordan School District, Alpine School District and Canyons School District, which also announced morning extracurricular activities are canceled unless road conditions improve. South Summit School District also announced remote learning for all Kamas schools.
Summit Academy Schools and the West Jordan and West Valley Ascent Academy campuses will also have remote learning.
BYU encouraged remote learning, and its Salt Lake Center moved to remote learning due to weather too.
Salt Lake Community College said all campuses will be closed for in-person classes and remote learning options can be found on Canvas.
Blessed Sacrament School in Sandy, Judge Memorial Catholic High School in Salt Lake City, Our Lady of the Lourdes Elementary School in Salt Lake City, the Paradigm Charter Schools, Dancing Moose Montessori in South Jordan, West Valley, and Lehi, and Anthem Prep in South Jordan all announced they will be closed Wednesday for the snow day.
Tooele Army Depot will delay its start until 9:30 a.m.
The weather is also affecting Ash Wednesday. Christ United Methodist Church, 2315 E. 3300 South, was going to offer "drive through ashes" on Wednesday but the church was forced to cancel the event.
More information about the storm, including projected totals, can be found here.
This story will be updated.
What to expect as major winter storm brings wind, snow back to Utah
Nearly all of Utah is included in a winter storm warning ahead of a "major winter storm" arriving in the state Tuesday.
×
Photos
Related stories
Most recent Utah weather stories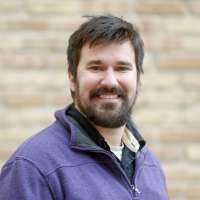 Carter Williams
Carter Williams is an award-winning reporter who covers general news, outdoors, history and sports for KSL.com. He previously worked for the Deseret News. He is a Utah transplant by the way of Rochester, New York.