The Irish National Teachers' Organization (INTO) defended its use of a controversial cartoon video allegedly encouraging young kids to swap genders after outrage spilled into the online realm, telling the Belfast News Letter that the material was not intended for students.
"Teachers play a key role in educating about diversity and supporting those who may feel vulnerable within our school communities. However, it's essential that teachers are appropriately supported in this role by their boards of management and by the Department of Education.
"INTO strives to ensure the priorities in the ETUCE Action Plan on Equality, Diversity and Inclusion are reflected in our negotiations and representations with the Department of Education, the NCCA, the NCSE, the Teaching Council and other bodies," INTO wrote in part in a statement to the outlet.
INTO added later in the statement, "It is important to stress that the videos you [the News Letter] have cited are not part of the primary curriculum and are not used as teaching resources in our schools – they are support materials to help teachers to deal sensitively with issues that arise from time to time in today's classrooms.
PARENTS RAIL AGAINST NJ SCHOOL DISTRICT'S 'WOKE' TRANSGENDER CURRICULUM: 'CAN WE JUST GET BACK TO TEACHING?'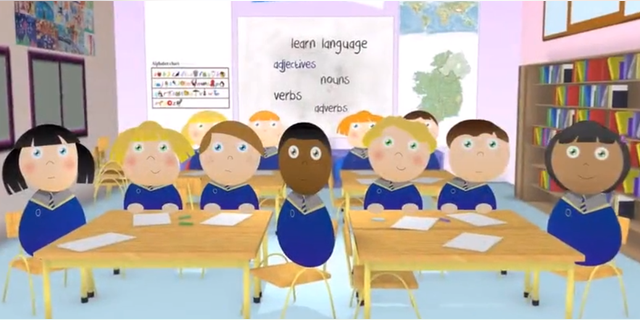 "These videos help to inform teachers on delicate issues that may arise in the classroom – they are not viewed by pupils of any age group."
The video under fire shows animated characters in a classroom setting.
A narrator shares that, during a parent-teacher meeting, a student's mother told them that their daughter identified as a boy and wished to be called Liam instead of Lucy.
The teacher says he sets out to prepare the class for the "social transition" by reading the picture book "Introducing Teddy," sparking discussion about whether gender can be changed.
"So boys can change into girls," one student says, prompting another to add, "And girls can change into boys."
UK DEPARTMENT FOR EDUCATION BOOTS TRANSGENDER KIDS' CHARITY FROM SCHOOL GUIDANCE AFTER MULITPLE SCANDALS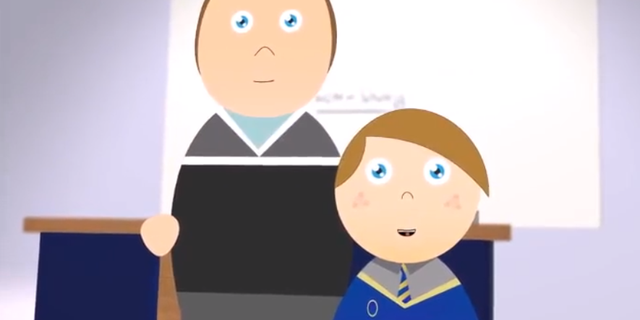 The teacher responds to both: "Yes, sometimes while the doctor says a baby is a boy, as that baby grows up, they feel inside that they're not a boy…
"While they might have a boy's name…they know they aren't a boy and want to change their name. The same can happen for a girl. By making those changes, the person feels happier and more like themselves. Some people who experienced this might use the word transgender to describe themselves."
Liam stands before the class later in the video, telling his peers about his decision to change genders and his classmates agree to accommodate his wishes.
TEACHER: STUDENTS SHOULD LEARN EGGS COME FROM OVARIES, NOT WOMEN, TO SUPPORT TRANSGENDER, NON-BINARY KIDS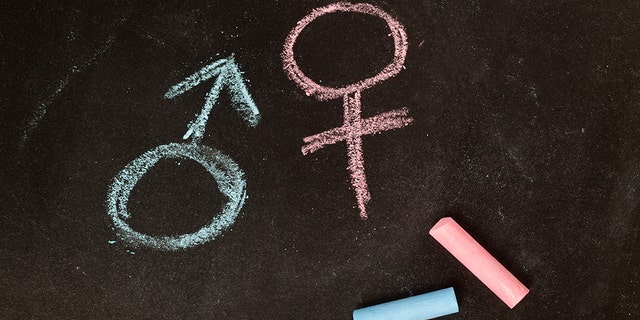 Though INTO had drawn criticism for the video a couple of years ago, according the Belfast News Letter, attention spread further after catching the eye of  prominent social commentators, including famed psychologist Dr. Jordan B. Peterson.
"What the hell does 'they feel inside they're not a boy' even mean? Inside where? Feel what? This faux compassion/ignorance is both unfathomable and unforgivable," Peterson tweeted on February 14.
Dr. Colin Wright, an evolutionary biology expert, tweeted against the video as well.
"This is a special blend of psychotic, wildly inappropriate, and abusive. It's a how-to guide for permanently damaging a child's mental health and turning them into life-long medical patients. Don't let its lighthearted tone fool you. This is grotesque," he wrote.
CLICK HERE TO GET THE FOX NEWS APP