Published 01/07/2023, 12:45 PM EST
The news of Vince McMahon's stunning return to WWE has caught everyone by surprise. After having stepped down as company CEO last year, amid misconduct allegations, McMahon announced his return to the WWE board.
ADVERTISEMENT
Article continues below this ad
This has led to all sorts of reactions from fans and wrestlers across the pro wrestling spectrum. With McMahon back on the board, there is no telling how things would unfold in the coming days and with reports of a WWE sale, the future WWE talents is also under a cloud.
As this news became a hot topic in the wrestling world, the owner of All Elite Wrestling, Tony Khan, came up with a witty remark on the whole situation.
ADVERTISEMENT
Article continues below this ad
Tony Khan's clever response to Vince McMahon returning to WWE
The Wall Street Journal was the first to report about McMahon plotting a WWE comeback and ensure his place on the board.
He and former co-presidents and directors, George Barrios and Michelle Wilson, returned to the WWE board. This was later confirmed by current co-CEOs Stephanie McMahon and Nick Khan.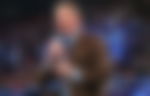 According to a statement by McMahon, he wants WWE to capitalize on the demand of companies seeking to own intellectual properties on their platforms. Hence, he believes his return will them the best chance to do it, which could signal a possible sale of the company.
As with the sale of any business, there will be uncertainty around the future of many WWE talents. With Saudi Arabia's Public Investment Fund already mooted as a possible bidder, a sale in the near future may not be that far-fetched for an idea.
DIVE DEEPER
As the rumors of a McMahon return swirled around, the AEW owner made a tongue-in-cheek comment on his Twitter. Khan, who has acquired plenty of ex-WWE stars in the past, noted that everyone at work has been nice to him recently. He wrote, "Everyone at work is being so nice to me these past 24 hours! I wonder why…" 
There was an influx of former WWE talent heading to AEW when they first arrived on the scene. Many moved to the new promotion due to being unhappy with their booking. But after McMahon's retirement last year, things changed in WWE.
The booking and management of the new regime made it an exciting prospect for not only current WWE stars but for wrestlers from other promotions as well.
ADVERTISEMENT
Article continues below this ad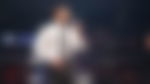 However, with McMahon returning and a possible sale of WWE, things are not looking so rosy for the talent. AEW offered an impressive alternative to those looking to go somewhere else. And it has somewhat regained that spot in the recent aftermath.
Hence, Khan may be implying that even those in AEW who might have looked to jump ship before to WWE, may now be rethinking their position.
ADVERTISEMENT
Article continues below this ad
Also, if a company does end up buying WWE, there is no certainty on how they may move forward with it. AEW may be the safest bet for a pro wrestler at the moment and Tony Khan knows it.
Watch This Story: The Evolution of Dwayne Johnson