Published 01/25/2023, 8:37 PM EET
The LIV Golf and PGA Tour clash has been the talk of the town for forever now. The feud has led to a lot of tension between the two sides, which shows up in outbursts between players or executives on both sides. The most recent of these is that between Patrick Reed and Rory McIlroy. The two are competing in Dubai on the DP World Tour this week, and the animosity is apparent. While both golfers defend their actions, Reed recently called out McIlroy for acting childish.
Just yesterday, Reed threw a tee at the world's No. 1 golfer for ignoring his greeting on the course. This caught the attention of many in the golf world. The incident has both parties constantly defending their sides of things.
Patrick Reed lashed out at Rory McIlroy
ADVERTISEMENT
Article continues below this ad
Soon after the incident involving Reed's actions went viral, McIlroy explained his side. "Patrick came up to say hello and I didn't really want him to," said the 23-time PGA Tour winner, as per a recent Golf Monthly report. "I'm living in reality; I don't know where he's living." He added that on Christmas Eve, the LIV golfer's lawyer had subpoenaed him, and he was still ticked out by the timing of it all.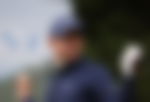 Golf – European Tour – BMW PGA Championship – Wentworth Golf Club, Virginia Water, Britain – September 7, 2022 Northern Ireland's Rory McIlroy during the Pro-Am Action Images via Reuters/Paul Childs
Reed, on the other hand, while talking to Riath Al-Samarrai from the Daily Mail, stated that the lawyer came from LIV Golf and not him. He also stated that he wanted to greet the world's number one for the new year because they were friends prior to the LIV and PGA Tour wars. He added that after McIlroy ignored him because he was "being part of LIV," he flicked a tee at him.
"Since my tees are Team Aces LIV tees, I flicked him one," said Reed. "It was kind of a funny shot back." He added that he was surprised at how the whole thing was blown out of proportion and made to look like he had stabbed him. "If you're going to act like an immature little child, then you might as well be treated like one," the LIV Golf defector stated, throwing shade at the 4-time major winner.
The golf world stood by the PGA Tour loyalist
Upon hearing news of Reed's latest "immature" comments, the golf world didn't hold back. They lashed out at the 9-time PGA Tour champion on twitter in response to Golf Monthly's article. One person commented, "Does anyone care what Reed thinks?"
Fans called him out, saying he was the immature one and that he had no self-awareness. One fan even wrote, "The lack of self-awareness is breathtaking."
ADVERTISEMENT
Article continues below this ad
ADVERTISEMENT
Article continues below this ad
It is evident that the fans had no empathy for Reeds in this scenario. They believe he was in the wrong. Do you agree with them?
Watch This Story – Paige Spiranac Once Esteemed Patrick Reed's Controversial Style of Golf