Published 01/25/2023, 9:30 PM CET
One of the greatest sprinters Usain Bolt's world record in the 200 and 100-meter sprints still stands today. Even though he retired from athletics after clinching 8 gold medals in the Olympics, he is still hailed as a legend. Likewise, his immense success in the field won him several endorsements. However, his hard-earned capital has been at risk recently due to a bizarre fraud.
The 36-year-old athlete, unfortunately, was a victim of a fraudulent case of a popular investment enterprise in Jamaica, Stocks and Securities Limited (SSL). He was deceived an approximate amount of $12.7 million by an employee in the firm. Let's get into the details of the episode. 
Usain Bolt's massive loss
ADVERTISEMENT
Article continues below this ad
According to a recent article by Nationwide News, an ex-employee of SSL, Jeane-Ann Panton confessed to an embezzlement of $900,000. This came soon after Olympian legend Usain Bolt reported a theft of more than $10 million from his account. Panton worked in the firm for a long 25 years and has been involved in the larceny since 2010.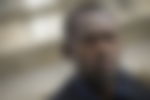 NEW YORK, NY – MARCH 12: Track star and new Bolt pitchman Usain Bolt looks on during a press conference about the new Bolt Mobility scooter outside of New York City Hall, March 12, 2019 in New York City. Electric scooters are still not street-legal in New York City, but transportation advocates and lobbyists are encouraging the push toward legalization and regulation. Bolt, a Miami-based startup, joins a crowded field of competitors in the United States, including Bird Scooters, Lime Scooters and Lift Scooters. (Photo by Drew Angerer/Getty Images)
Reportedly, Bolt has summoned the organization to the court and has demanded the funds to be paid back within 10 days. Moreover, the Jamaican government has taken charge of the case and has turned to the FBI for assistance. The sources acquired an official document from the Panton stating the cause. 
DIVE DEEPER
The former SSL employee was handed over to private inspectors appointed by the firm. However, an official report to the police and authorities is still due. 
Why did the SSL employee turn into a fraudster?
As per the sources, the Jamaican woman influenced years of swindling from various clients associated with the business. What started as an alternative to covering up her unwell father's medical expenses, ended up being her central source of income. Furthermore, she revealed that her job role involved assisting clients with their finances and deposits. Hence, the unhindered theft.
ADVERTISEMENT
Article continues below this ad
After describing the entire scheme, she admitted having stolen from an overall 40 people in addition to other miscellaneous accounts. She ended the interview on a regretful note, officially marking the date on the 7th of January, 2023.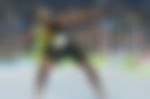 The grand achievements of athletes surely bring a lot of capital; however, ethical management of the resources can be quite a task. Hence, celebrities with big bank accounts suffer from the incompetence of such firms.
ADVERTISEMENT
Article continues below this ad
Watch This Story: "Goodbye" to the Eternal King Pele": Usain Bolt Joins David Beckham, Cristiano Ronaldo, and Soccer World in Mourning the Saddening Loss of GOAT Pele
Do you know any more of such fraudulent cases surrounding major athletes? Let us know in the comments.